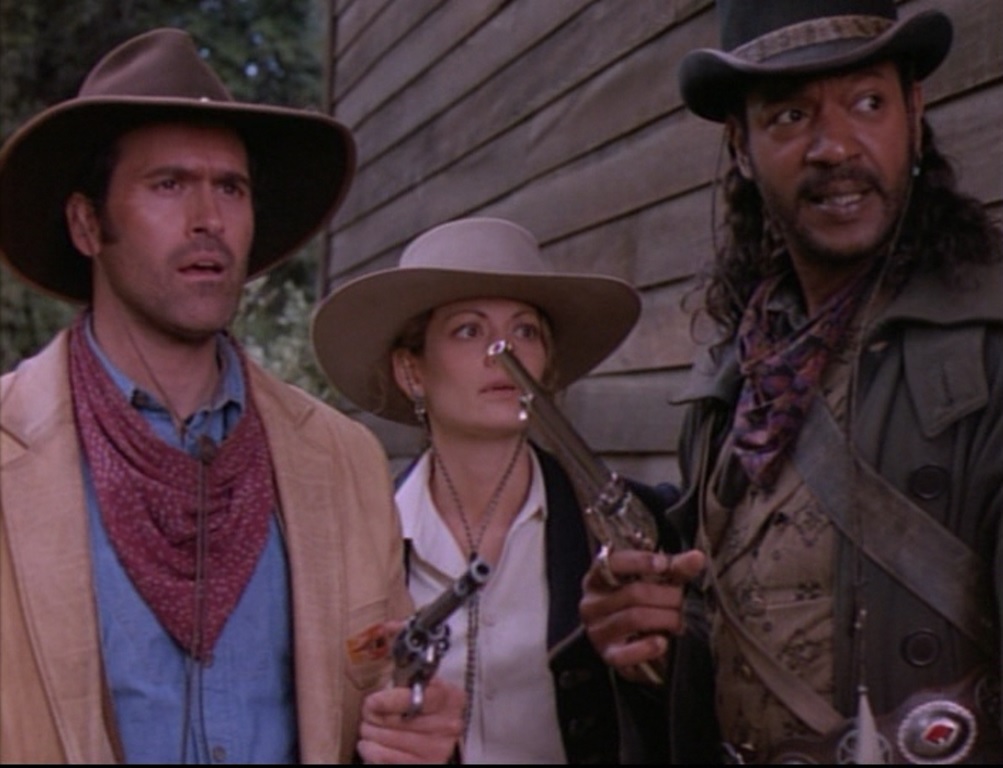 Bruce Campbell's April Fool Day joke about the return of Brisco might just have come true. According to Campbell's twitter and 1428 Elm, Bruce Campbell will be back in the role of Brisco County Jr at least on more time.

Campbell,  Kelly Rutherford, and Christian Clemenson will do a table read from one of the scripts.  The are doing this with WGA Foundation and House Seats Live.  This is great news for fans who love the show.

This isn't a new sequel series but it could open the door for one if they can show the popularity of this series is still there.

Guess who's coming back for one more ride…?https://t.co/hhJ5buu9WZ pic.twitter.com/E58wMY655d

— Bruce Campbell (@GroovyBruce) July 14, 2020
Stay Geeky!