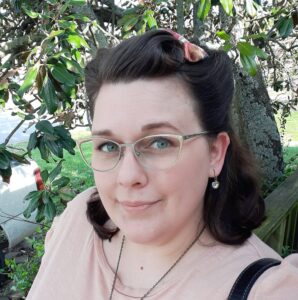 Hello, fellow Geeky Kool friends! My name is Mandy, and I'm a huge fan of GeekyKool.com! I've been geek-of-all-genres (expert-of-none) most of my life, but my biggest passion is reading and writing. Like most creatives, I have a manuscript on the back burner I hope to someday finish and publish.  
I'm currently attending Missouri State University to earn my Professional Writing degree, and if everything works out well, I'll earn my degree in December 2021. Unlike creative writing, professional writing focuses on technical documents like grant writing, brochures, memos, instruction manuals, etc.  
My contribution to Geeky Kool will be primarily focused on family-friendly content. My husband and I have two kids, ages 8 and 12, so most of our entertainment is kid friendly. I'm looking forward to bringing content to this hub of great Geeky information for people of a genres!
Stay Geeky!