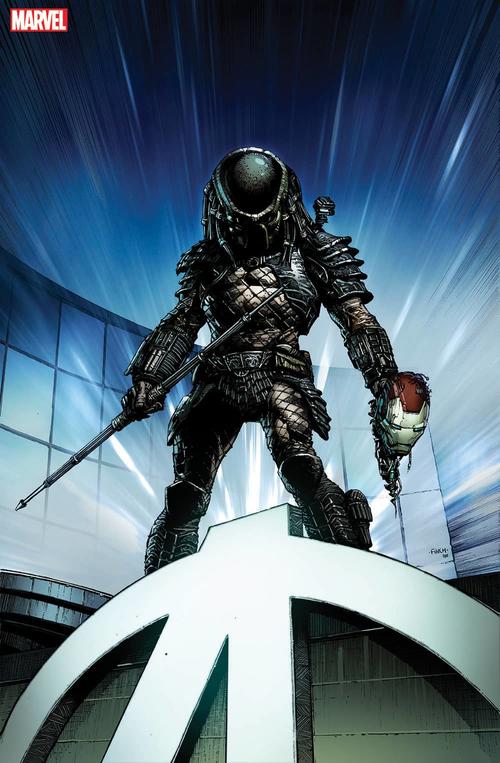 Predator and Aliens  are two of the biggest science fiction franchise of the last 40 years. These franchise have had multiple mega hit movies.  Both of these have had some amazing comic book stories and crossovers over the years.  Now the rights to create comics for both franchise have moved from Dark Horse to Marvel.
Marvel is planning on continuing the stories of Aliens and Predators from the movies in comic book series.  The series creators will draw from the past movies, toys, games, novels, and comic books to tell compelling new stories.
The images above and below are from comic artist David Finch.  These were meant to celebrate and promote both franchises coming under Marvel.  Does this mean we can expect Alien and Predator to crossover into the MCU 616 Universe?  Probably not … at least right away.  The Batman Vs Predator miniseries is considered an amazing story.  Marvel may want to create their own version of a crossover like that one.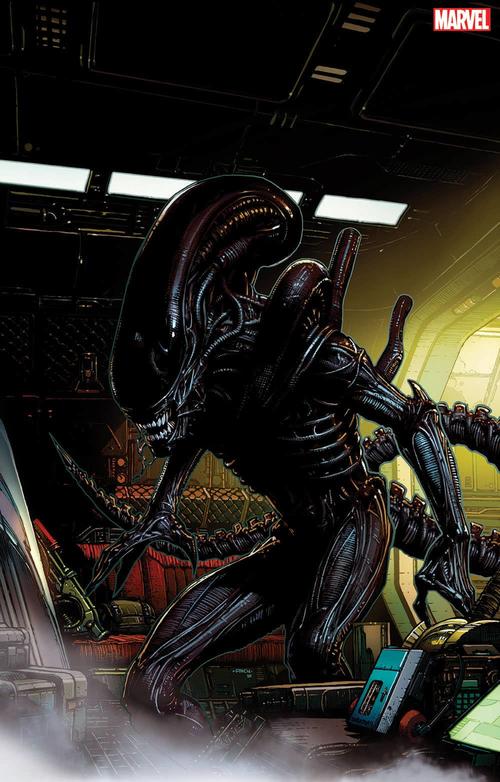 It would be weird to add the Alien race to the 616 universe. Marvel already has the Brood, which are similar looking aliens.  The brood are insectoid beings.  They reproduce by forcibly implanting their eggs in a host (like humans) which starts to mutate the hosts and take over control their will.  This is fairly close to how the Aliens reproduce.  It would be wild to have both in the same universe.
I know some fans cannot wait to see if these franchises do crossover into the 616.  I am not one of them.  I am not opposed to it if they tell a compelling story like they did in the Batman Vs Predator series.  The images from David Finch are awesome and if you an tell a great story, then I would read it, probably in collected graphic novel.
(Via Marvel)
Stay Geeky!