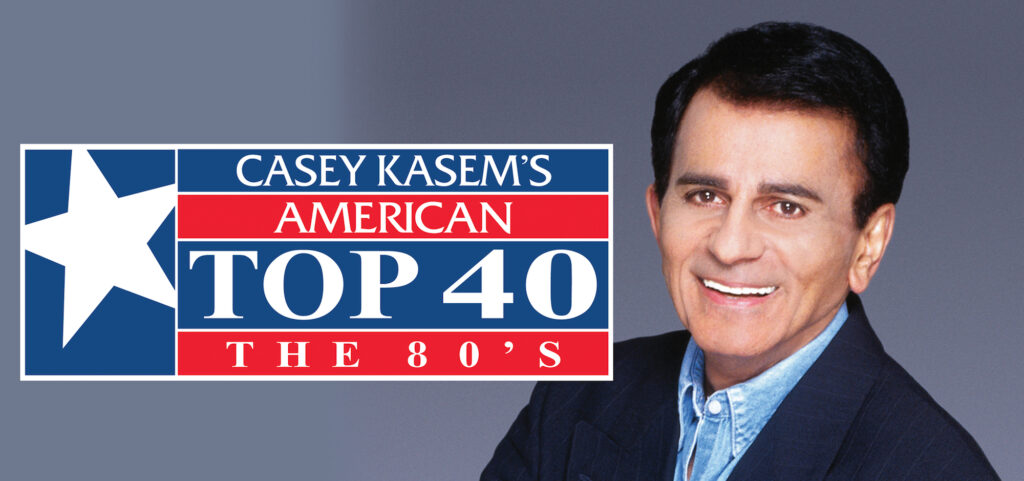 As a teenager in the 80s, Casey Kasem was a household name.  His weekly radio show, American Top 40 was the one of biggest syndicated radio shows around the world with over 500 stations including Armed Forces Radio Network.  They counted down  "the best selling and most-played songs from the Atlantic to the Pacific, from Canada to Mexico."  Casey would hold our attention for hours as he counted down the top songs of the week to number 1.  We all wanted to know what the top most popular song of the week was and often we were cheering for our favorites.
We not only listened to Casey because he played awesome music and counted it down.  We also listened to him for his trivia and his personality.  He was gentle and caring.  His long distant dedications would often leave us blinking tears out of eyes.  He touched our soul.
When Kasem started American Top 40 on July 4, 1970, it was a seen as a huge risk.  Top 40 music was popular in the 1950s but fell out of favor in the 60s.  It was not the popular music to listen to at the start of the 70s.  Many people thought that Kasem was nuts for putting on a show called "American Top 40" in 1970.  This syndicated program started with only seven stations playing it.  Kasem struck gold with his program and helped make Top 40 music cool again.
Casey Kasem was known for his voice work on many cartoons over the years.  He was the voice of the animated Robin on Super Friends and the Batman/Superman Hour, Cliffjumper and Bluestreak on Transformers, Merry from the Return of the King (Lord of the Rings) cartoon and many others.  He is best known as a voice actor for his role of Shaggy from the many versions of Scooby Doo.
I have such a connection to Casey Kasem for his voice acting characters and for his American Top 40 days.  Being an impressionable teen in the 80s, I loved Casey.  I had no idea that he started the show back in 1970 nor that it was a risky venture when started.  All KOOL and geeky information for me.  Here is remembering American Top 40 with Casey Kasem.
(via NPR)
Stay Geeky!