"Way back in days of old, there was a legend told, about a hero known as 'GALAVANT…'  Yeay! He ruled in every day, a fairy tale clique!" When these are just a few of the epic lines amazingly sung to the opening of a new musical show extravaganza, oh heck yeah! You KNOW you are in for a treat of a ride! Last year, I did a FULL review of this incredible, short-lived ABC show on my second SPOTLIGHT post HERE on GeekyKool so you can get the full run-down there,  But, basically, take Mel Brooks' films, plus Monty Python PLUS The Princess Bride, add a few shakes of incredible music and songs and BOOM! You created this delicious beauty, an explosion of flavor for your viewing pleasure!
There are over 60 songs on this soundtrack that encompass all 18 episodes of this series (including the reprises and recap pieces.)  To be honest; it was exceedingly challenging to select just a 1/3rd (20) as my favorites.  Alas, I did it! And in sort-of order.  Normally, I would link all the songs by their title to help you out, BUT, I just want you to listen to ALL the songs because they are all SOOOOOO AMAZING! So, here's the two ways to listen to them here: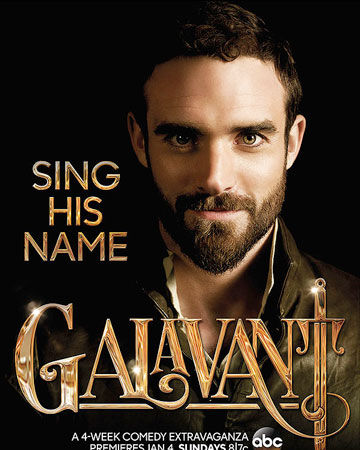 You can, currently at least, watch it on HULU! 
Now let's follow the gallant knight, who stood for truth and right, the mighty dragon slayer (when he doesn't have a couple of kegs a week…) GALAVANT!
******************************************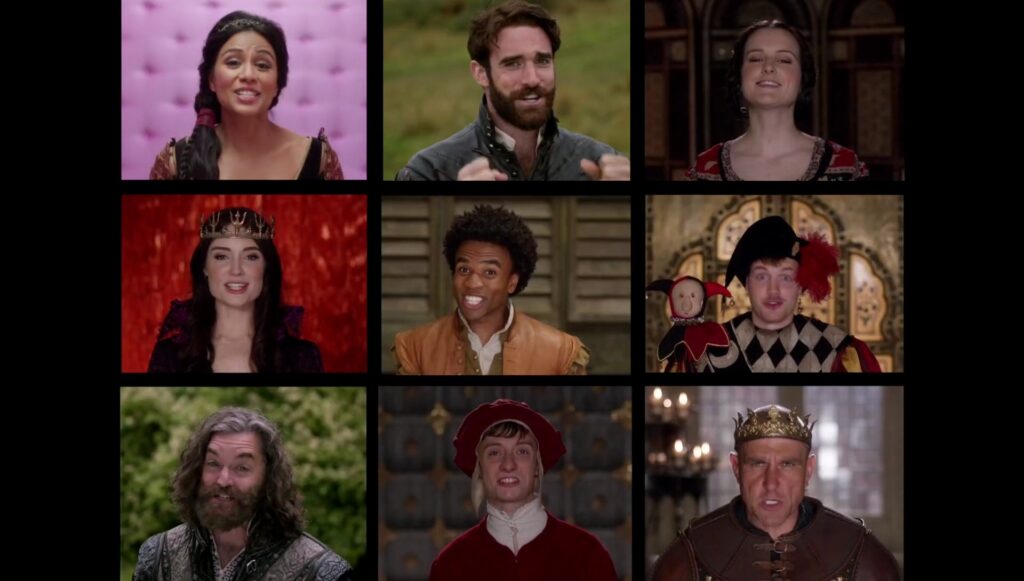 Top Twenty 'Galavant' Songs: 
"Let's Agree to Disagree,"
"It's a Good Day to Die!"
"Hey! Hey! We're the Monks!"
"If I Could Share My Life with You,"
"Maybe You Won't Die Alone,"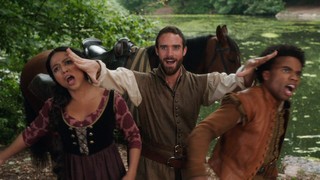 ******************************
Go on your hero's journey to find your moment in the sun! Stay geeky!
******************************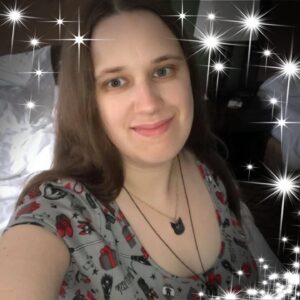 Educator of young minds by day, super nerdy savior of justice, and cute things by night, Morgan Straughan Comnick has a love for turning the normal into something special without losing its essence. Morgan draws from real-life experiences and her ongoing imagination to spark her writing. In her spare time, she enjoys doing goofy voices, traveling to new worlds by turning pages, humming child-like songs, and forcing people to smile with her "bubbliness." It is Morgan's mission in life to spread the amazement of otaku/Japanese culture to the world and to stop bullying; she knows everyone shines brightly.
For more information about Morgan and her works, check out her website, which also has links to all her social medias: http://morganscomnick.com