Greetings to you magical souls!  In the last top ten, I mentioned my love and the influence of the CLAMP masterpiece, "Cardcaptor Sakura," the anime and manga one of my greatest comforts.  This series is cherished by many.  So, when after 15+ years after the original series, it was announced it would be getting a continuation series, fans collectively shrilled with glee!  <3  More Sakura and Syaoran, amazing battle costumes, funny Kero antics, and more charm than you know what to do with.
And, so far, it does not disappoint.  To continue my love and spread of this amazing series, I wanted to focus a little on this third arc, with a new wand, cards, and mystery.  The new sets of cards, the clear cards, have a steampunk, transparent feel, very unique looking compared to the previous versions.  Still, some have some out-of-the-box design and traits.
Below, are my favorite current (since the series is still running) Clear Cards based on designs and skills, in honor of volume 9th coming out in English at the end of next month (plus, I LOVE this series, LOL)!
Let our stars guide us as we meet under the full moon, the cherry blossoms raining down on us.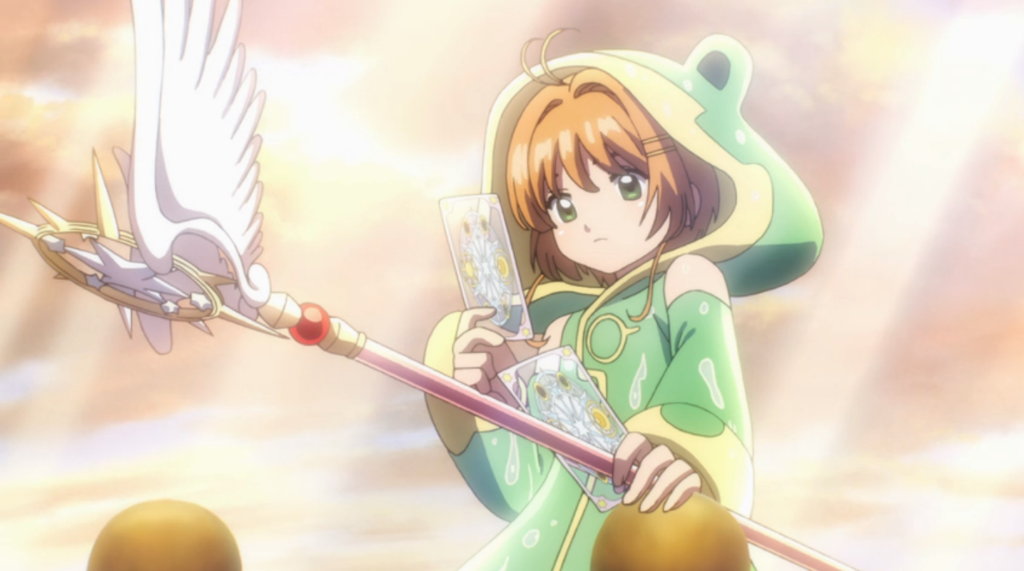 Top Ten Favorite Current Clear Cards (Cardcaptor Sakura):
Action (makes inanimate objects move)
Flight (Allows the user to fly.  It is an adorable, massive bow shaped like butterfly wings!)
Record (records events or can show past memories or dreams, according to spellcasters)
Repair (Can fix anything the master asks)
Rewind (Can turn things into a younger version/state of themselves)
Time (We assume it's like The Time card, but I like it for it looks like Sakura's mother's pocket watch)
Reflect (creates a shield then it reflects the impact at the same force back)
Lucid (Turns things invisible temporary) 
Mirage (makes illusions)
Aqua (water elemental card)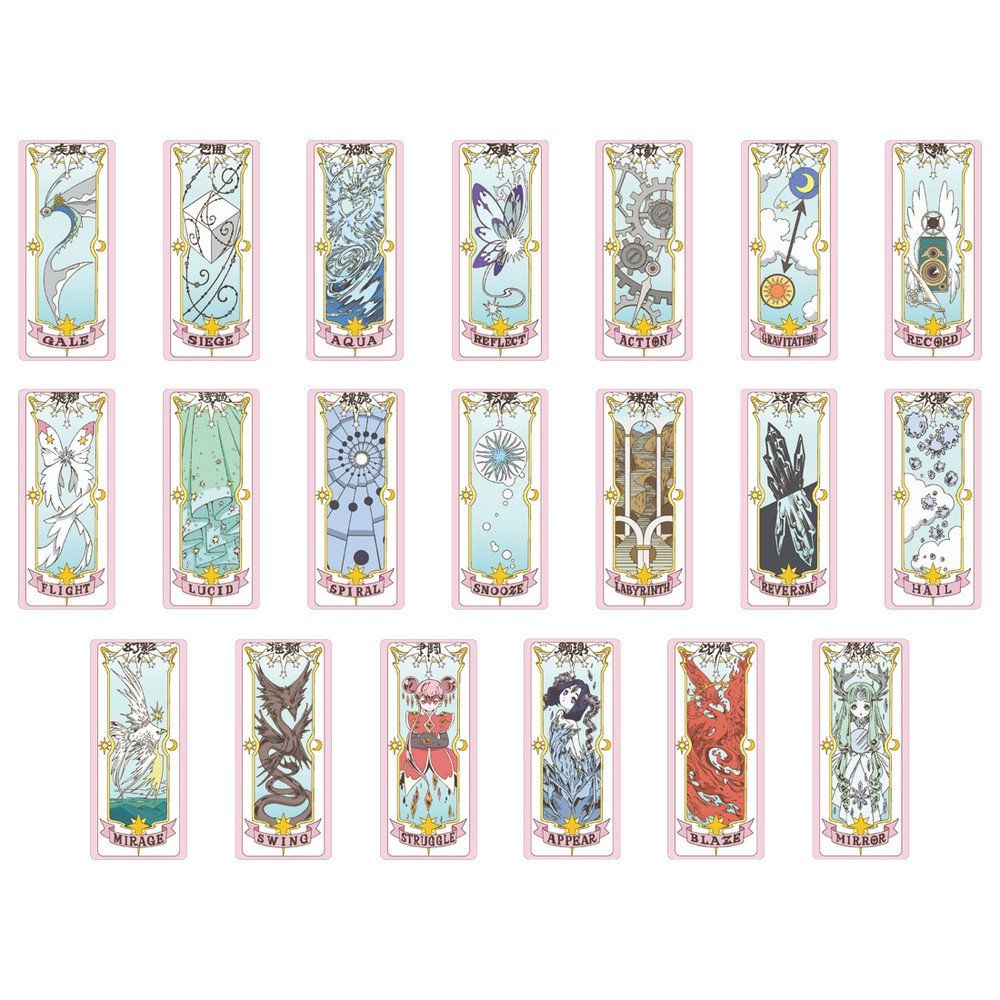 ****************************
Check out the lists of all the animes and mangas I have watched/read here, including just a CLAMP section:
You can check out these other Cardcaptor Sakura Lists Below:
Top 15 (original) Cardcaptor Sakura Battle Costumes,
Top Five CLAMP Mascot Characters:
Top Ten Most Useful Clow Cards:
*************************************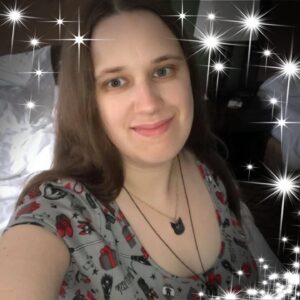 Educator of young minds by day, super nerdy savior of justice, and cute things by night, Morgan Straughan Comnick has a love for turning the normal into something special without losing its essence. Morgan draws from real-life experiences and her ongoing imagination to spark her writing. In her spare time, she enjoys doing goofy voices, traveling to new worlds by turning pages, humming child-like songs, and forcing people to smile with her "bubbliness." It is Morgan's mission in life to spread the amazement of otaku/Japanese culture to the world and to stop bullying; she knows everyone shines brightly.
For more information about Morgan and her works, check out her website, which also has links to all her social medias: http://morganscomnick.com