All right, my geeky comrades!  I have a confession to make and I know you won't judge (well, too much I hope).
I am a…GLEEK!
But, now, let me take you back on a trip in time.  The year is 2009 and a new type of drama-edy was sweeping the nation.  "Glee" was a show about a teacher at a low point in his life.  To help bring his spirits up, he decides to restart his school's Glee Club, the happiness of his life.  Enter five misfits, all different and outcasts. Yet, of course, they all love music in their own way.  Add the star quarterback that can secretly sing.  A song by Journey.  A gym coach that is out to destroy his precious club. And boom! Basic plot.  There was nothing like this before really: a show that was basically a musical every week.
"Glee," although has a lot of over-the-top acting, plots, and craziness, was a sensation.  It was precious to me too for a few reasons: my mom and I watched it together, memories I cherished.  Choir was my happy place in high school, music the healer of my soul.  I had a teacher that changed my life and met my true love there.  I related to the show in that way.  Plus, the show was entertaining fun.  It helped me learn, at the time, modern songs, and did creative mash-ups, had charming characters, inspiring friendships, dear couples (and how it wasn't afraid to tackle couples of all types), all in between the silliness (Jesus in a grilled cheese, anyone?), it would sneak in serious issues and heart that punched you in the gut.
I could go on and on about this show! But, I'll, for now, start with…one direction! (Anyone get my joke?! HA!)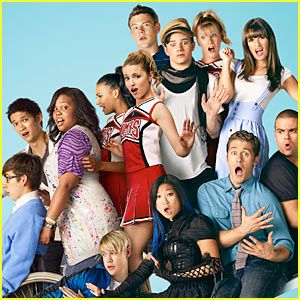 I rewatched "Glee" this spring while writing, all six seasons, 121 episodes.  Glee has almost 600 songs.  Some aspects haven't aged well, even though it only ended six years ago, and, again, like most shows, it is unrealistic and ridiculous, but it's always about the music! That is why the first "Glee" inspired "Top Ten" on the website is a HUGE ENDEAVOR: SIX IN ONE!
I went for it and chose my top ten favorite songs from each season, so you guys get a glimpse of my music tastes and "Glee" stylings that get me jamming (I think at least 20% of my iPod IS music from the show).  Please recall this is my own personal opinion.  You can also click the titles of the songs to be sent to its matching Youtube video, that way you can rock to it along with me!
Let us train like it's almost time for nationals, tell the dedicated pianist to "hit it," and ponder which guest star will be walking into our classroom next.  No worries, friends; I will never bring slushies near you! 😀
I WILL RATE THIS LIST PG-13 JUST TO BE SAFE SINCE THE SHOW AND SOME OF ITS SONGS ARE THAT RATING.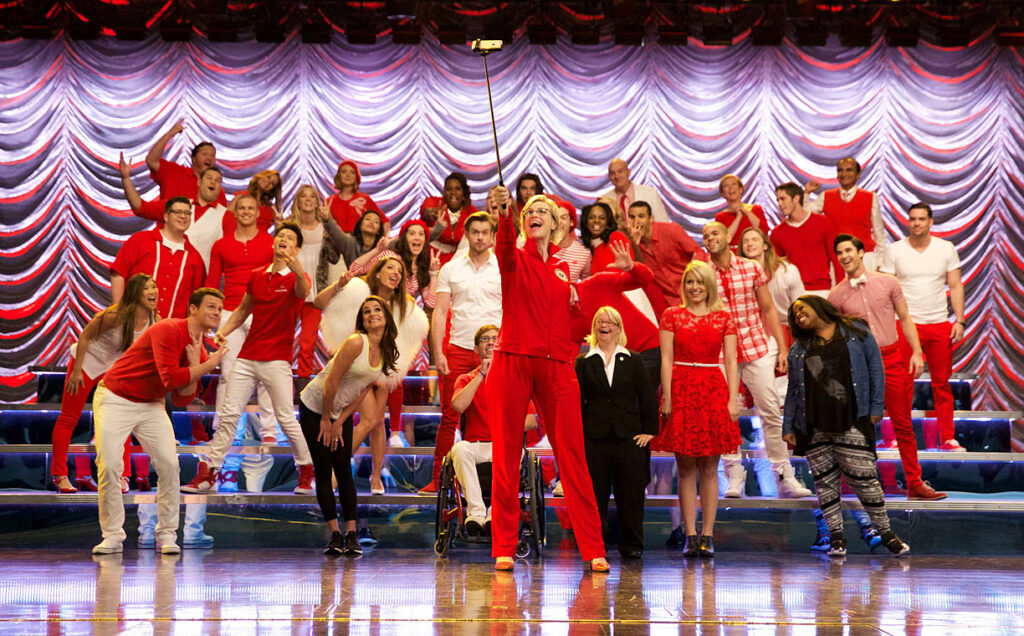 Top 60 Favorite Glee Songs (10 per season):
Season #1:
Season #2:
Season #3:
Season #4:*
Season #5:*
*These all have extra songs because, although I don't think these are the best seasons like many of GLEEKs, the selection of songs were the best.  I feel I should at least do this because the second generation McKinnenly Glee Kids get a lot of negativity dumped on them when the writing and plot didn't give them the real chance to shine.
Season #6:
Other "Glee" Posts I've Done on My Site:
Top 12 Favorite "Glee" Characters (from 2017; I'm sure some have changed):
******************************
Keep the beat! Shine like a star! Stay your gleeky selves! 🙂
******************************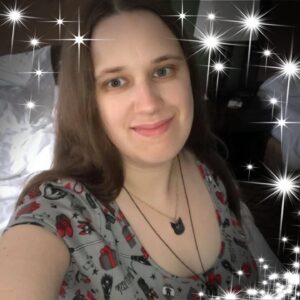 Educator of young minds by day, super nerdy savior of justice, and cute things by night, Morgan Straughan Comnick has a love for turning the normal into something special without losing its essence. Morgan draws from real-life experiences and her ongoing imagination to spark her writing. In her spare time, she enjoys doing goofy voices, traveling to new worlds by turning pages, humming child-like songs, and forcing people to smile with her "bubbliness." It is Morgan's mission in life to spread the amazement of otaku/Japanese culture to the world and to stop bullying; she knows everyone shines brightly.
For more information about Morgan and her works, check out her website, which also has links to all her social medias: http://morganscomnick.com