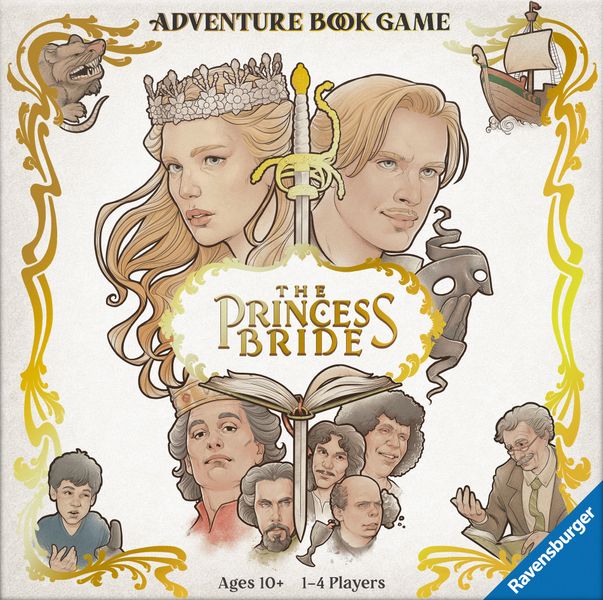 The Princess Bride is my all time favorite movie. It has everything.  "Fencing, fighting, torture, revenge, giants, monsters, chases, escapes, true love, miracles." Now you can play this the game based on this amazing book and movie.  It might be Inconceivable! (You keep using that word. I do not think it means what you think it means.)
In this game, The Princess Bride Adventure Book Game, players work in collaboration together to advance the plot.  To win, your team needs to tell all six chapters.  Part of the challenge is the constant interruptions from a sick grandson.  Each chapter has a new game board.  You move characters and use story cards from you hand.
I love a good board and card game.  This looks like a ton of fun.
The Princess Bride Adventure Book Game will be available for $24.99 at Target stores on October 4th.  Have Fun Storming the Castle!
Stay Geeky!