Amazon Prime officially released the trailer for The Boys Season Two today. The superhero show that turns the superhero world upside down with what you thought you knew is back!
(CAUTION: THIS VIDEO HAS LOT OF INTENSE SCENES AND CURSING. NOT MEANT FOR EVERYONE~ NON PG TRAILER)
In what looks like a more action packed, emotional charged season we find of Butcher, Hughie and the team recovering from the losses in the first season.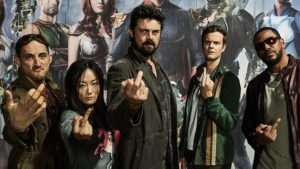 Running from the law, threat of SuperVillains, our new hero Stormfront, the Vought company still up to no good, and Homelander more unstable than ever! The trailer shows that the humor, violent tendencies of the well written characters are still in tact. But the drama filled emotional charged storylines, that fans of the show came to love, are still the true force to be reckoned with!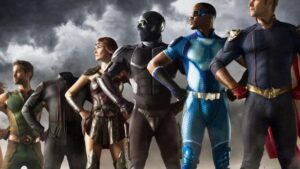 I can't wait to see The Boys Season Two!
Let us know what you think on Facebook.
Thanks for reading this GeekyGirlNess and until next time be kind to one another.