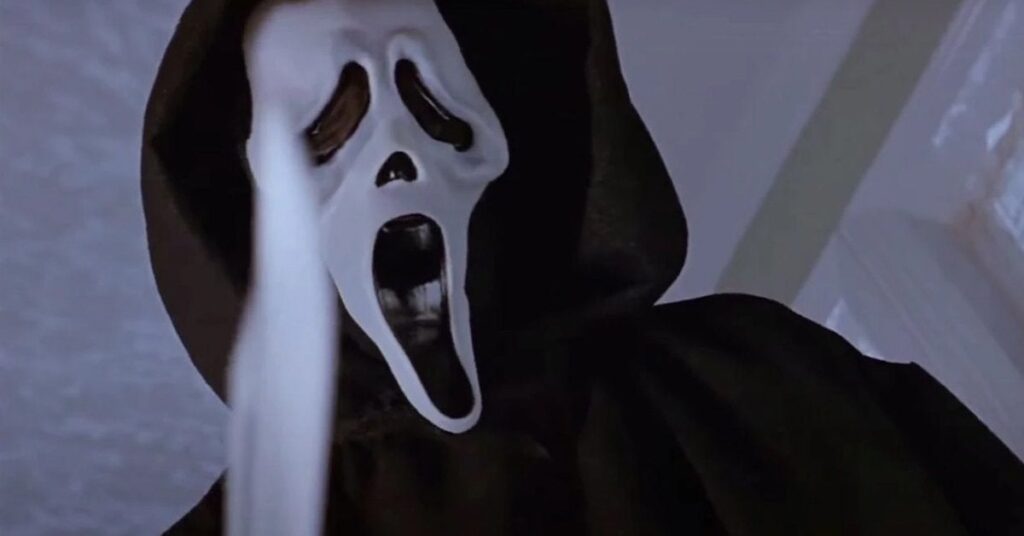 In 1996, the horror genre was not doing well in the box office after being huge in the 70s and 80s.  A little movie came out that poked fun at the genre and still told a very compelling story.  This was the first Scream movie.  It generated 3 sequels… well now a fourth one.  Scream 5 will come next year from Spyglass Media Group and Paramount Pictures. Scream 5 will come out sometime in 2021.
David Arquette will reprise his role and star as Deputy Dewey.  There is hope to bring back Neve Campbell will reprise her role as Sidney.  I don't know Scream 5 is a success without both Campbell and Arquette returning.
I am not a big horror fan.  I like some horror movies but most of the time, I can just leave them.  I watched the first Scream movie because Drew Barrymore was in it and I kind of have a thing for her.  I was so disappointed that they killed her character first thing.  But that got me to watch this really good movie.
I am actually excited to see what they do with the fifth one. What new stuff will they poke fun at?  The tongue in cheek humor pared with a compelling story could review this franchise.  I am hoping for the best.
Unlike the original that was directed by Wes Craven, this movie will be  directed by Ready or Not directors Matt Bettinelli-Olpin and Tyler Gillett.
Stay tune for more info as we get it.
Stay Geeky!