Welcome to Mondays and another Mindless Drivel over at our partners YouTube channel, Skallywag Production.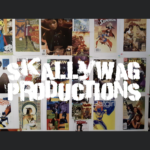 Today Shpoo talks about what we might have missed in 2020!
While there be sure to Like, comment and Subscribe!!
Tomorrow Skallywag Production will launch a new show with co-host our very own AJ (Ace). Be sure to subscribe to all the shows that will be coming out of Skallywag Production!