Star Trek Las Vegas, the grand daddy of all Star trek Conventions, will be taking place beginning this Wednesday, and running through Sunday, August 11th – 15th.  This year celebrates the 55th year since Star Trek first graced the airwaves of NBC television in 1966.  The Convention brings together Actors of the various series, along with fans both young and old.  There are various panels(fan films etc), autograph sessions with actors, a huge dealers room(where more actors will sign autographs). This year is the 20th year for the convention in Las Vegas, and they will be celebrating both the 100 year anniversary of Gene Rodenberry's birth, along with the 90th birthday for actors William Shatner and Leonard Nimoy(TOS Kirk and Spock). There will be a ton of events, all going on at the same time, here is the complete list of events.  https://www.creationent.com/cal/cemission_lv_schedule.html
I have never been to this big of a convention for Star Trek, I went to a very small one back in the early 70's where the biggest highlight was the blooper reels.  I will be taking lots of pictures of both actors and cosplayers(with their consent, of course).  A lot of fellow Axanar supporters are meeting up, so it will be sort of like a reunion for a lot of us, who attended Axacon2018 when the Axanar bridge was first put together.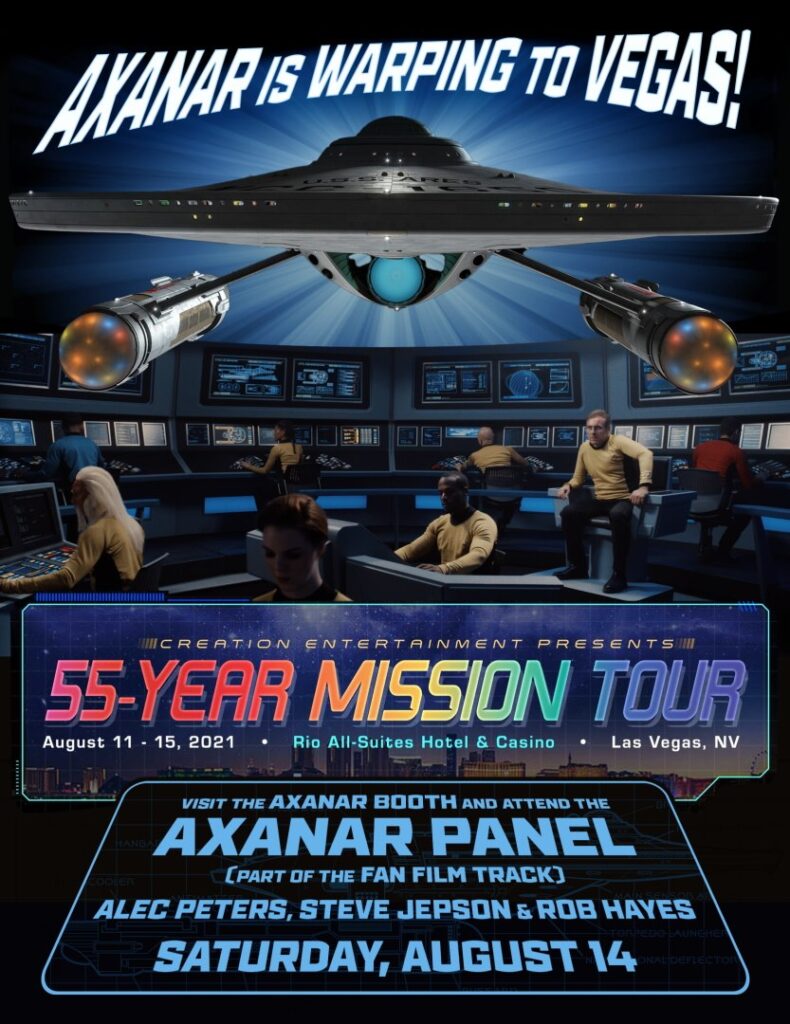 On Friday they are doing an Avalon Universe panel(with Joshua Irwin), Saturday night will be the Axanar panel, and on Sunday they are doing a Stalled Trek puppet parody panel with Mark Largent, who will also be doing the WORLD PREMIER for his latest puppet parody City on the Edge of Foreclosure.
Since I will not have access to my laptop for the week, you can look for a full report on the convention once I am safely back in Virginia next week.  Hope all you Geeks have a great week as I go boldly where no one has gone before(while Ashley is trying to win money in the Casino, since Star Trek is not her "thing).
LLAP