When David Tennant married Georgia Davison, he married into the Doctor Who world.  Georgia is the daughter of Peter Davison, aka the Fifth Doctor.  Peter has enjoyed having fun at his son-in-laws expense at comic and geek conventions through the year.  He famously help up a sign at David's booth saying, "He's Not that Special".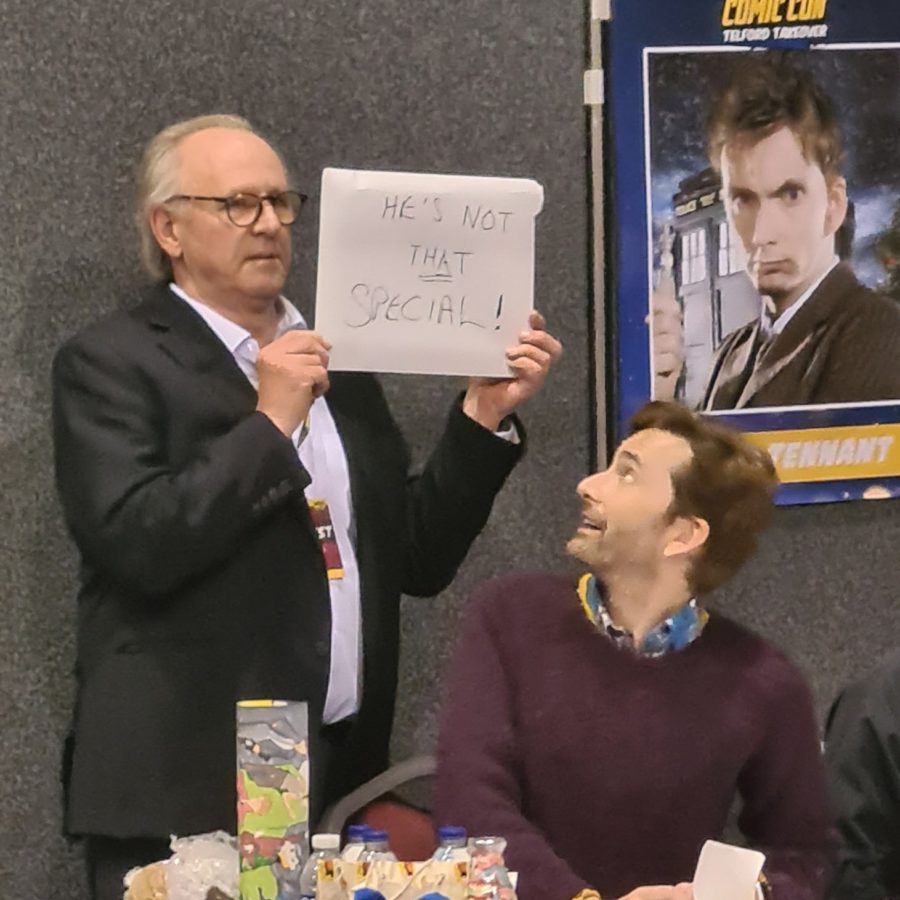 Check out the tweet from Georgia's Twitter feed.
"Here I am protesting in front of the half mile queue for your husband" – #peterdavison #davidtennant #awkward @walescomiccon pic.twitter.com/Bthdzs5k7H

— Georgia Tennant (@georgiaEtennant) April 2, 2022
Peter also held up a sign at Michael Sheen's booth saying, "Now he is Special". Sheen and Tennant are good friends and have a playful relationship also. Tennant and Sheen have a web series they did together and co-starred in Amazon's Good Omens.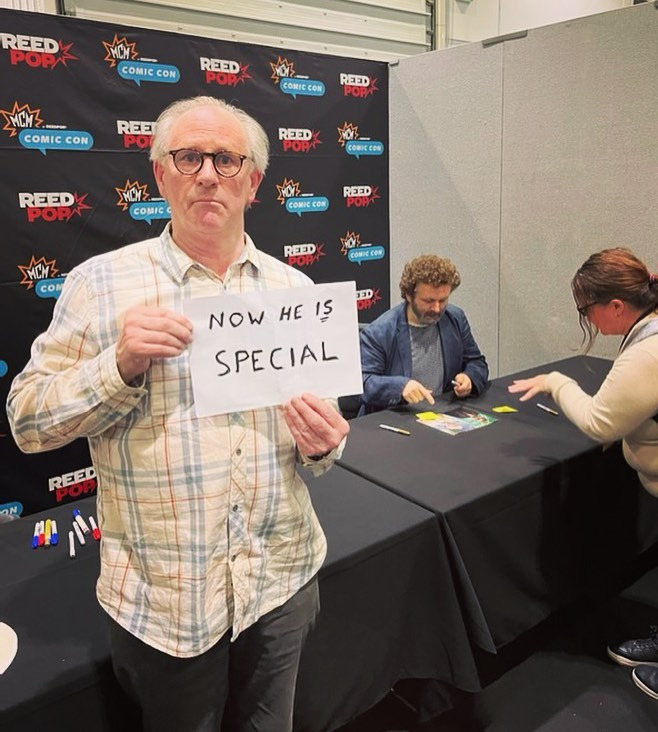 David has now carried on this tradition of family trolling with his and Georgia's son, Ty.  Ty is a currently playing  Aegon II Targaryen on HBO's House of the Dragon.  It is fun how Ty is on House of Dragon with David's Doctor Who replacement, Matt Smith.
— Georgia Tennant (@georgiaEtennant) November 20, 2022
Stay Geeky!