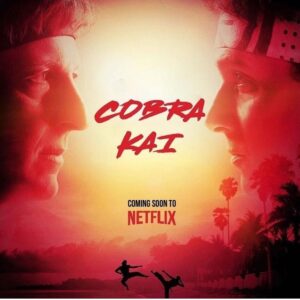 Cobra Kai officially has a new home on Netflix!
This morning Sony Pictures Television announced an agreement to have the  YouTube series Cobra Kai move to Netflix for its third season.
Also the  two seasons of the show will also be made available on Netflix later this year!
Seasons 1 and 2 of the  Karate Kid sequel YouTube series, stars Ralph Macchio and William Zabka. Season 3 will premiere on Netflix this year.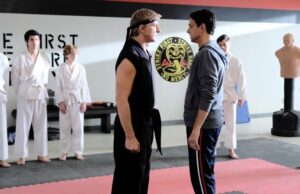 I have been wanting to watch this but haven't yet… I don't watch a lot of YouTube (That would be more of the Skallywag's territory. 😂) But if it is on Netflix I will definitely be binge watching!
Have any of you seen this? What are your thoughts? Let me know on the GeekyKOOL Facebook page . 
 Thanks for reading this GeekyGirlNess until next time… be kind to each other.