Interview with S. A. Burd
I had an opportunity to speak with author, S. A. Burd about the release of her second (18+) Dark Romance book, Scavenger on the Run.
Note: Audiences should be aware of the following Content/Trigger Warnings for these books:
Blasphemy
Irreverent
Human Consumption
Conspiracy
Blood
Gore
Murder
Consent/Non-consent
Sexually Explicit Content
The Three Ring Scavenger
Released in February 2023, The Three Ring Scavenger introduces the audience to Maude, a bawdy house matron who is turned into a demon-vampire hybrid called a scavenger. Set in 1800s New Orleans, Maud encounters a god, a vampire, and a demon.
A vampire and demon walk into a brothel, but they're not looking for services. They're looking for HER.

Being a business owner and whore house madam has kept Maude very busy since her husband's grisly death. She doesn't have time for games or interruptions, but fate rarely gives us what we expect. One moment she's minding her own business; the next, two extremely good-looking men come to offer her immortality. Making deals with demons can be tricky—she should have read all the fine print, or at least asked more about HIM.

Now she's faced with a vampire, a demon, and a god, all hiding in plain sight. What they ask of her will rock her to her very core. She needs to keep her head on straight and not let her new power—or the tempestuous god—seduce her. (Amazon)
Scavenger on the Run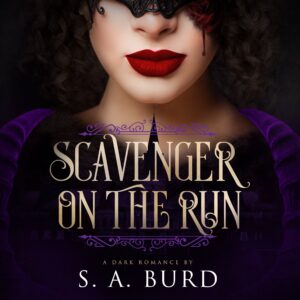 Scavenger on the Run, a continuation The Three Ring Scavenger, is set in 1920s during Prohibition, launched Friday October 13, 2023.
Twenty years. Twenty years of running from her past, from HIM. Maude had thought herself safe in the windy city, that is, until the gods had other plans for her once more. Tasked to go on an unknown adventure by the Goddess of Death, Maude and Owen travel back to the city of New Orleans- back to the circus. Even knowing that she would be walking into a trap, Maude would do what was needed of her.

She was not prepared for the seemingly same circus, the same smells, and the very familiar magic, but most of all, Maude was not prepared to see HIM again. The truth of her situation would become more than she could bear. (Amazon)
About the Author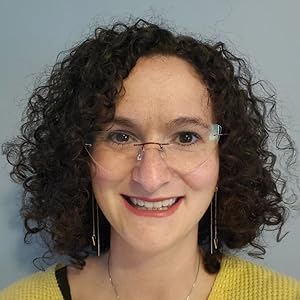 I was born in the late 1900s; yes, everything hurts. I enjoy all things fantasy: books, shows, ttrpgs, and festivals. My goal was to write shorter books that not only bring the spice, but have enough of a story to them if the spice was skimmed over. As a stay-at-home mom, my free time is limited and wanted stories that respect the free time that not only I have, but that my readers have as well. I hope you enjoy. (Amazon)
Burd tells aspiring authors, "you can't edit a blank page."
Find this author on Instagram at "s.a.burd" and TikTok at "saburd2.0"