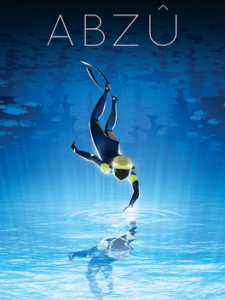 ABZÛ Game Review
Hello, geeky friends! Recently, my husband downloaded ABZÛ from the PlayStation store for our kids because it's rated E for Everyone by the ESRB. Our youngest son, who is 8, picked up the game last week to play. He was immediately enthralled with it! ABZÛ is an immersive game where the main character explores underwater topography, solves puzzles, and swims with different ocean creatures.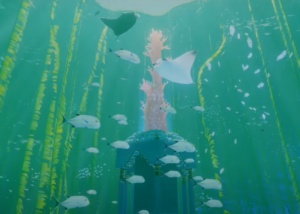 Some of the great things about this game is that there are no life bars – the diver cannot die – no timers, and no dialogue, so the game does not need to be translated or transcribed for closed captioning.  Between each stage, the player is rewarded with beautiful cinematography and soothing music.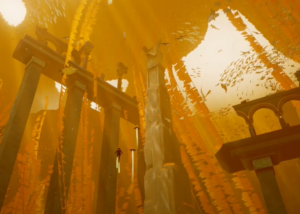 The graphics are absolutely gorgeous from different oceanic zones to diverse ocean flora and fauna. Explore the kelp forests and underwater temples. Swim with fish from the continental shelf to the Benthic realm. Clean up polluted areas by solving simple puzzles and discover the secrets of the deep accompanied by a friendly great white shark.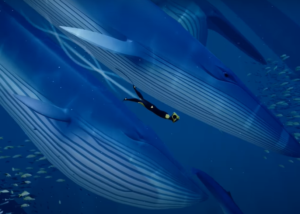 ABZÛ was released August 2, 2016, and it's available on PC, PlayStation 4, Xbox One, and Nintendo Switch. To find out more, visit https://abzugame.com/.  
We highly recommend this family-friendly game to anyone who enjoys immersive games with beautiful scenery. If you get a chance to play this game, let me know what you think!
Stay Geeky, friends!