As a mom, a grandma and a book lover, I have always encouraged the children in my life to read. When my son was young we had what I called Mommy and Me book club. Whatever book he was reading, I would read as well. This way if he had questions or wanted to discuss anything about the story he had someone to talk to. We would read every night together, taking turns reading pages or chapters as he got older.
This tradition continued from age 3 to high school. In high school we even invited friends of his to join and we had a genuine book club going. When asked what advise I give to new moms and dads it is read to and with your child! Be involved in the books they chose to read! Encourage young readers to ask questions and discuss the stories. This helps them develop into life longer readers and amazing writers.
      Now as someone who makes their living surrounded by books, I spend all day seeing what readers of all ages like and buy. I am always being asked what books do I suggest for your children. With all of this in mind I have compiled 15  books that I believe all children should read before Junior High. I have not included storybooks or baby books in this list. I will compile a separate list for beginning readers or toddlers later.
These are not in any particular order until my top 4!
15. Howl's Moving Castle
Howl's Moving Castle is a fantasy novel by British author Diana Wynne Jones, first published in 1986. Sophie is a young girl under a curse that turns her into an old lady. She leaves home and finds work and a home in the Moving house of the Wizard Howl. There she meets new friends and foes. Sophie meets some fantastical and whimsical characters including a fire demon named Calcifer, Howl, the Witch of the Waste and many others as she ventures on this amazing fantasy adventure.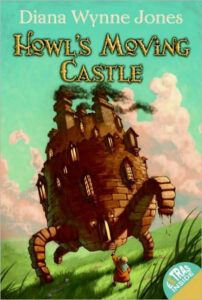 14. The Magician's Nephew
The Magician's Nephew is a fantasy children's novel by C. S. Lewis, published in 1955. This is the prequel to Lewis' The Lion, The Witch, and The Wardrobe. It follows the story of Diggory and his neighbor Polly on a tale of adventure and fanciful wonder after Diggory's uncle Andrew magically send the children to the world between worlds with magic rings. In this story we find out how the Witch gets to Narnia and more!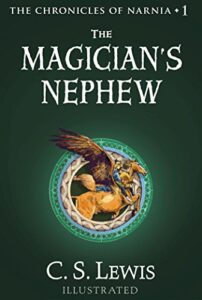 13. A Bear Called Paddington
A Bear Called Paddington by Michael Bond in 1956. This first book in the Paddington stories describes how Paddington Bear travels from his home in the "Darkest Peru" to London. Once in London he comes to live with the Brown family of 32 Windsor Gardens. This book is how he makes a friend in the form of the antiques dealer Mr. Gruber and how he makes an enemy in the form of the Browns' neighbor Mr. Curry. A sweet tale of a kind heart who tries his hardest. This is the first book in a wonderful series that follows Paddington on many adventures!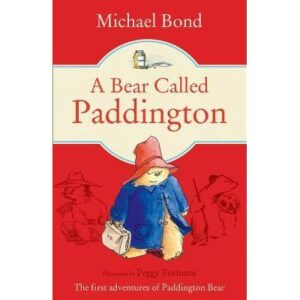 12: Little Women
Little Women by Louisa May Alcott which was originally published in two volumes in 1868. The story follows the lives of the four March sisters—Meg, Jo, Beth, and Amy—and details their life as they grow up. A classic in the world of children's literature. It deals with some childhood to adulthood themes that are best for a bit more mature Middle school readers.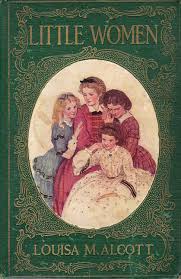 11. Bridge to Terabithia
Bridge to Terabithia  by Katherine Paterson and was published in 1977. It is about two lonely children, Jess and Leslie, who become friends and create a magical forest kingdom in their imaginations. Their kingdom is called Terabithia. I would say this book is probably best for a little more mature of the middle school reader due to the dealing with death. But it is definitely a book that brings childlike imagination to life.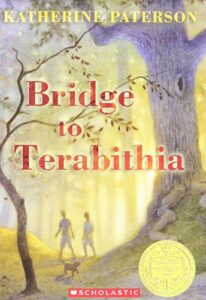 10. Alice's Adventure in Wonderland
Alice's Adventures in Wonderland by Lewis Carroll was published in 1865. It follows the 7 year old Alice as she follows a talking White Rabbit down a rabbit hole to a peculiar fantastical land of Wonderland. She encounters all kinds of silly nonsensical characters as she tries to catch up with the White Rabbit.  This Classic should be read at least once in your lifetime.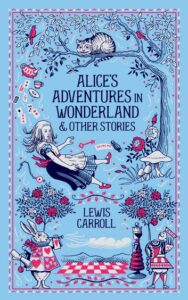 9. A Tale of Desperaux
The Tale of Despereaux is children's fantasy book written by Kate DiCamillo published in 2003 . The tale follows the adventures of a mouse named Despereaux Tilling, as he sets out on his knightly quest to rescue a beautiful human princess from the rats in the castle. A story of bravery, friendship and daring.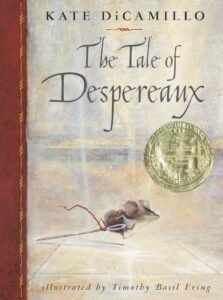 8. Matilda
Matilda is a book by writer Roald Dahl. It was published in 1988. Matilda is the story of an extraordinary 5 1/2 year old girl who has superior intelligence and a precocious nature. Her parents do not understand her strange abilities and curious nature. She befriends her school teacher Miss Honey while helping to defeat the evil nasty principal Miss Trunchbull. This story is full of humor and childhood antics.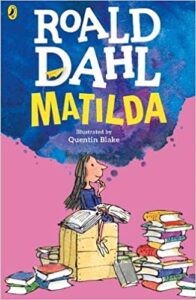 7. The Borrowers
The Borrowers is a children's fantasy novel by  Mary Norton, published by Dent in 1952. It features a family of tiny people who live secretly in the walls and floors of an old English house and "borrow" from the big people in order to survive. Think fairies without wings. Such a fun story. It is also the first in a whole series of books that I highly recommend.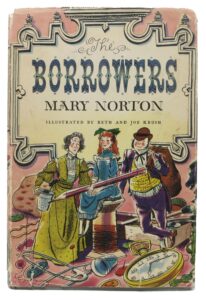 6.  The Mouse and the Motorcycle
The Mouse and the Motorcycle is a children's novel written by Beverly Cleary and published in 1965. It is the first in a trilogy featuring Ralph S. Mouse, a house mouse who lives with his family in an old run down hotel. He befriends a boy whose family is staying at the hotel. Here is the fun thing about Ralph… he can speak to humans. Although he usually only talks to children. Ralph loves adventure, breaking rules and especially loves  riding his miniature motorcycle. This fun carefree mouse longs for excitement and independence.I love all 3 of the Ralph books and have purchased them for every child in my life.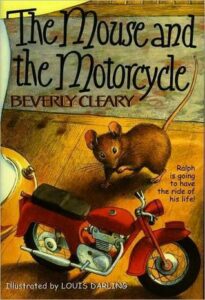 5. Julie of the Wolves
Julie of the Wolves is a children's novel by Jean Craighead George, published in 1972.  Set on the Alaska North Slope, it is about a young Inuk girl named Julie. Julie has a very difficult life and is married at the age of 13. She experiences extreme and sometimes dangerous situations that are forced upon her and culture. This book follows Julie as she runs away and finds a wild wolf pack. She befriends and lives with the wolf pack.
This book has some more mature situations but I recommend it for children 11 or older .  I read it first but allowed my son to read this book in 3th grade. George wrote two sequels  Julie (1994), which starts 10 minutes after the first book ends, and Julie's Wolf Pack (1997), which is told from the viewpoint of the wolves.These books are wonderful!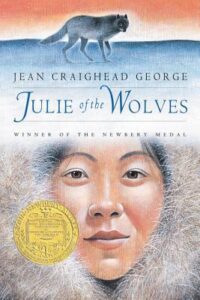 HERE ARE MY TOP 4 BOOK PICKS I RECOMMEND FOR EVERY CHILD!!!!
4. Where the Sidewalk Ends
Where the Sidewalk Ends is a collection of children's poetry  written and illustrated by Shel Silverstein. I love ALL the Shel Silverstein books. And recommend them ALL! But the first one I read as a child, that I read to my kids was Where the Sidewalk Ends. The book's poems tell the tales of childhood fanciful imagination and concerns with wondrous poems and illustrations. This book is perfect for building a love and appreciation for poetry in your child.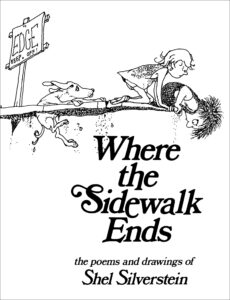 3. Pippi Longstockings
Pippi Longstocking a children's novel by writer Astrid Lindgren, published  in 1945. The book focuses on the experiences of the eccentric 9 year old red headed Pippi Långstrump. Pippi is known for her crazy braids that stick straight out and her crazier antic. This is a series of books that I recommend.
In this first book we meet Pippi, whose mother died when she was a baby and her father, a sea captain, has seemingly vanished at sea. All alone Pippi moves into a big house known as Villa Villekulla, located in a little Swedish village, with her pet monkey Mr. Nilsson. She a suitcase filled with pieces of gold, and an unnamed pet horse. Pippi has  superhuman strength and countless weird habits and rituals. She soon befriended by two kids named Annika and Tommy Settergren. This book is full of fun and strange situations. This was one of those books that I read as chikd and always recommend to every parent.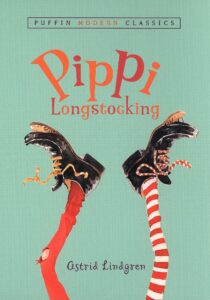 2. Mrs, Frisby and the Rats of NIMH
Mrs. Frisby and the Rats of NIMH is a 1971 children's book by Robert C. O'Brien. This book is about relates the plight of a widowed field mouse, Mrs. Frisby. Mrs. Frisby's son, Timothy, is sick and the farmer is going to plow over her home. She who seeks the help of a group of former laboratory rats to rescue her house and save her son. Again this is one of those books that have stayed with me since my childhood.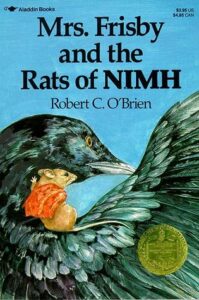 1. Charlotte's Web
Charlotte's Web is a children's novel by E. B. White, it was published in 1952. This is the story of a pig named Wilbur who is saved from death on the day he was born by a girl named Fern. Fern loves and cares for Wilbur.  Wilbur grow up and is sold to Fern's uncle. When Wilbur gets to his new stall he finds he is going to be slaughtered in the fall. Wilbur befriends many animals in the barnyard but a spider named Charlotte becomes his very best friend. Charlotte comes up with a plan to save Wilbur by writing messages about him in her web.  This story is about true friendship and has some of my favorite memories of reading a book as a child. This is my number one recommendation of a book that I believe all children should read or have read to them.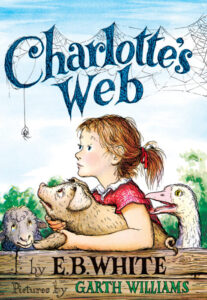 Thanks for reading this GeekyGirlNess. I hope you enjoyed my list and please let me know what you think over on our Facebook page.