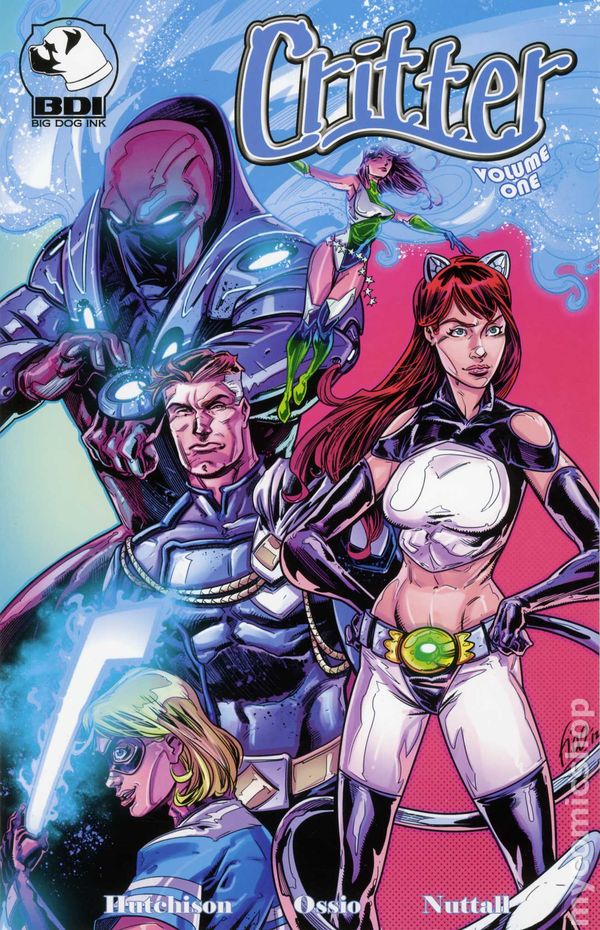 After I discovered Legend of Oz: The Wicked West by Big Dog Ink, I quickly discovered Tom Hutchison first love.  He created the character of Critter in his head many years before.  With creating Big Dog Ink, he  was able to bring this young superhero to the world.
Critter is a fun female character who is learning how to be the hero she is called to be.  BDI calls her "The Second Best Superhero Comic Book in the Universe".
Big Dog Ink is reprinting the original Miniseries where Critter started with a Kickstarter.  I have read these comics and they are tons of fun.  If you like a fun superhero story, then consider supporting the kickstarter and get a copy of this awesome story
From the humble beginnings of Big Dog Ink in 2010, Critter has made it around the world thanks to the love of the fans! Dozens of artists, a chosen few writers, and 60,000 plus copies later, we celebrate the Second Best Superhero Comic Book in the Universe!

I thank each and every contributor to the Critterverse as we look to take the next steps forward to bring Critter to a larger audience!

As this is a new printing of the original 0-4 mini series, this book is already finished and ready for the printer! You're essentially just pre-ordering this book in the format you choose! Trade Paper Back or Hardcover or Hardcover with a limited edition dust jacket. Grab the book that speaks to you and then sit back and enjoy the ride as we unlock stretch goals and find new Critter fans to join those that have been with her for a DECADE! (Kickstarter)

Stay Geeky!