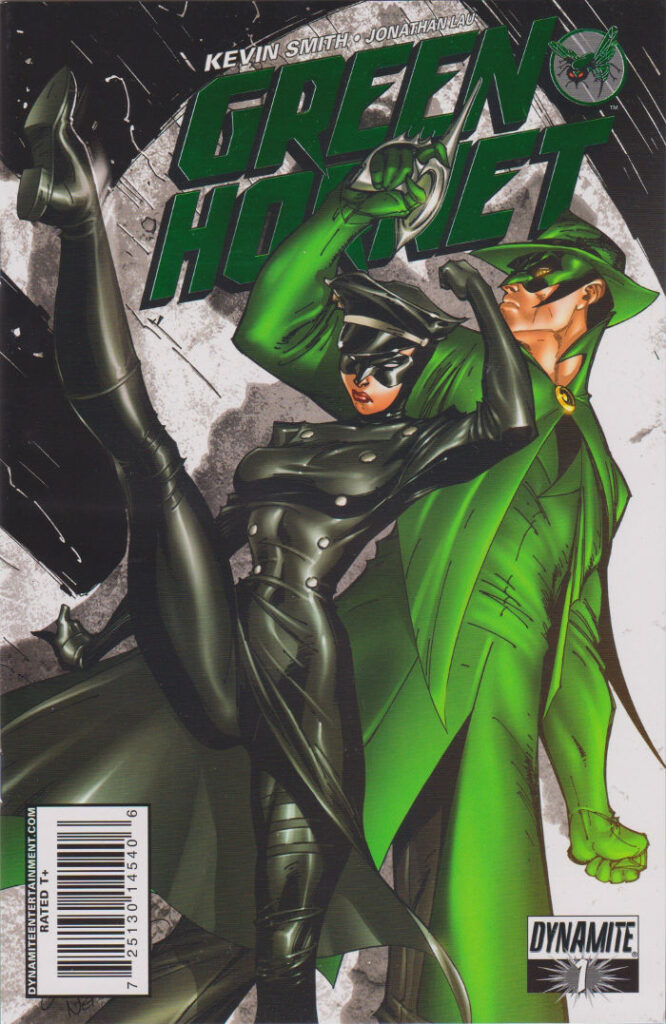 Kevin Smith (yes that Kevin Smith) wrote a script for a Green Hornet Movie that was never made.  Dynamite comics used the script and turned it into an ongoing comic series from 2010 to 2013.  The first 4 issues were written by Smith.  The rest of the series was based off the script.
Now, this is being made into an animated series with children programming creator, WildBrain.  Together they will be shopping this series to various outlets.  It appears the animated series will be  based on the same story-line from the comics.
Smith is a huge Green Hornet Fan.  When originally contracted to create the script, it was a dream job for Smith.  Now he can see this story live on in animation.
This series will follow the grandson of Britt Reid, the original Green Hornet and the granddaughter of Kato.  They take over fighting crime where their grandparents left off.
"It's an honor to escort the legendary Green Hornet and Kato into their very own animated series for the first time in the rich history of these iconic pop culture characters. We'll be telling a tale of two Hornets – past and future – that spans generations and draws inspiration from a lifetime spent watching classic cartoons and amazing animation like Batman: The Animated Series, Heavy Metal, and Super Friends. I can't believe WildBrain gave me this job and I can't thank them enough for the opportunity to extend my childhood a little longer."  (CBR)
I am excited to see this adapted into an animated series.  I always wanted to read the comic version and may go back and do so.  This should help get the bad taste out of our mouths from the live action disaster from a few years ago.
Stay Geeky!