New Police Chief Chosen for Oak Bluffs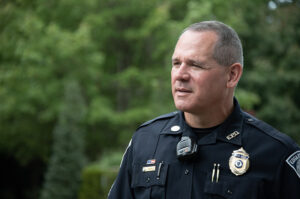 Jonathan Searle, once a child-actor extra in "Jaws" movie and current long-time police officer on Martha's Vineyard Island has been selected to be the new police Chief in Oak Bluffs, Massachusetts.
Fifteen Minutes of Fame
The story of "Jaws" takes place on Amity Island in New York in 1975. The film was shot throughout Martha's Vineyard Island off the coast of Massachusetts. Many of the residents on Martha's Vineyard, including Jonathan Searle, were included in the film as extras. Searle and his brother Steven play children who are responsible for causing panic on the beaches with a prank.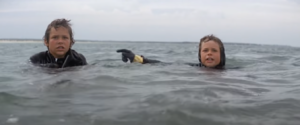 Growing Up
After his moment on the big screen, Searle followed in his father's footsteps, who was police chief in Edgartown for 14 years. Searle, who is an Island native, served in the Edgartown department since 1986, and rose through the ranks by working hard and serving his community. He works with fellow officers and recovery coaches to help community members who are struggling with addiction receive treatment.
Irony
Ironically, according to an article by the Vineyard Gazette in 2008, Searle charged a man for disorderly conduct who caused beachgoers to panic by claiming great whites were nearby. Searle found no such evidence and the man's claims were unfounded.
Achieving Goals
Searle plans to accept the position when the current police chief retires at the end of June. "I'm clearly elated and I'm humbled and honored to have been offered the position," Searle told the Vineyard Gazette. "It's something I've been working toward my whole career," Searle said.