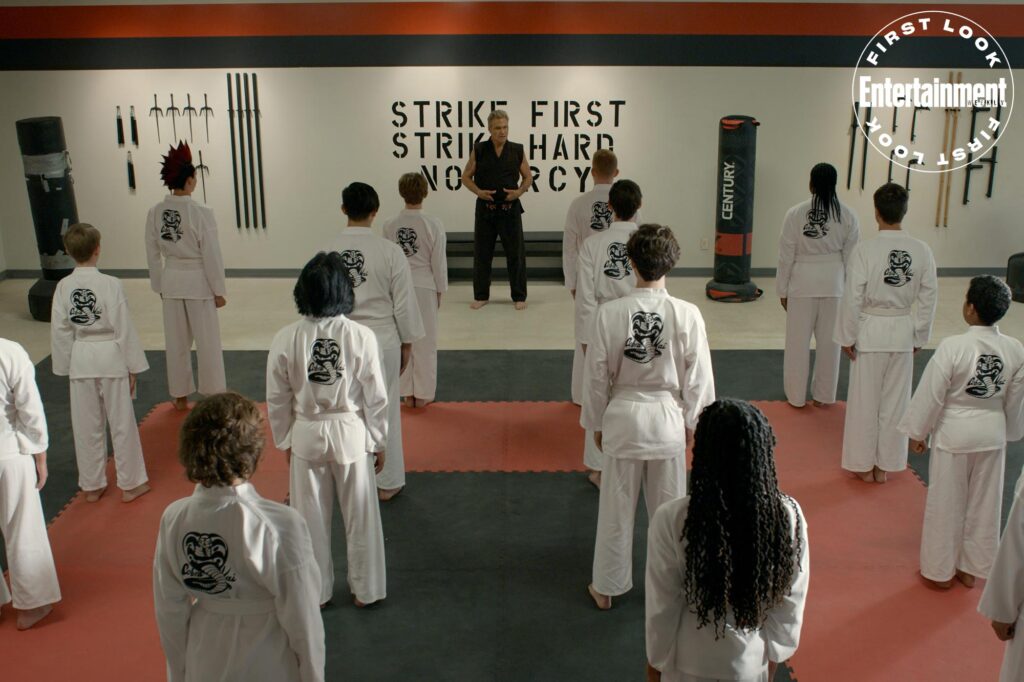 Entertainment Weekly aka EW also have awesome first images of series and movies.  This is no exception.  Here are their first images of Cobra Kai Season 3.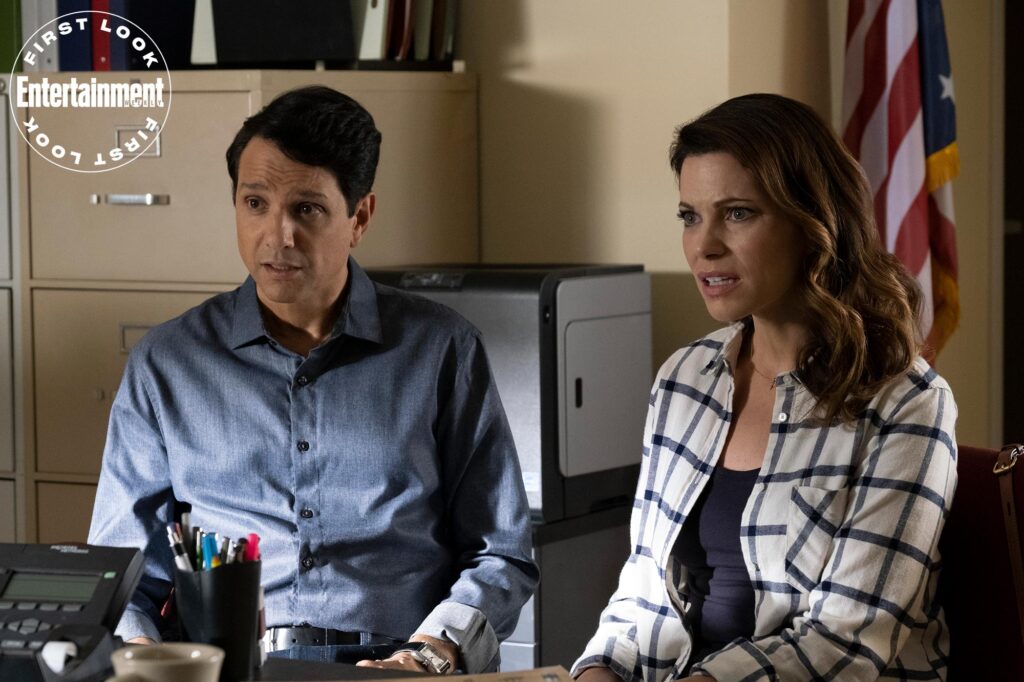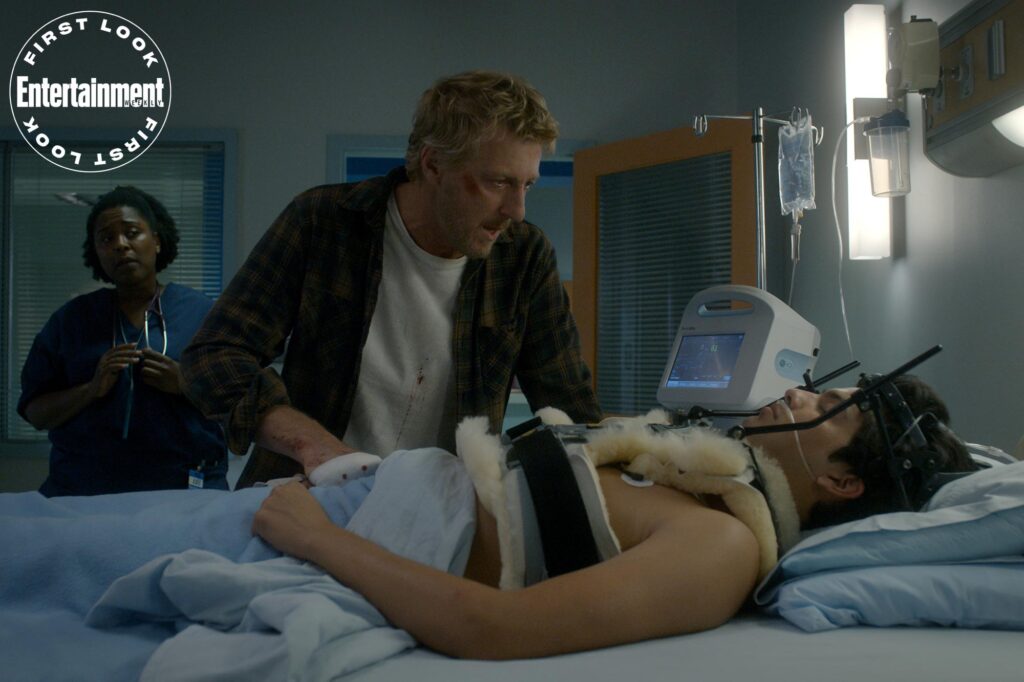 Cobra Kai returns for Season 3 and not it is airing on Netflix.  The first two seasons were created for Youtube TV but the popular series is now on Netflix. Season 3 opens in January.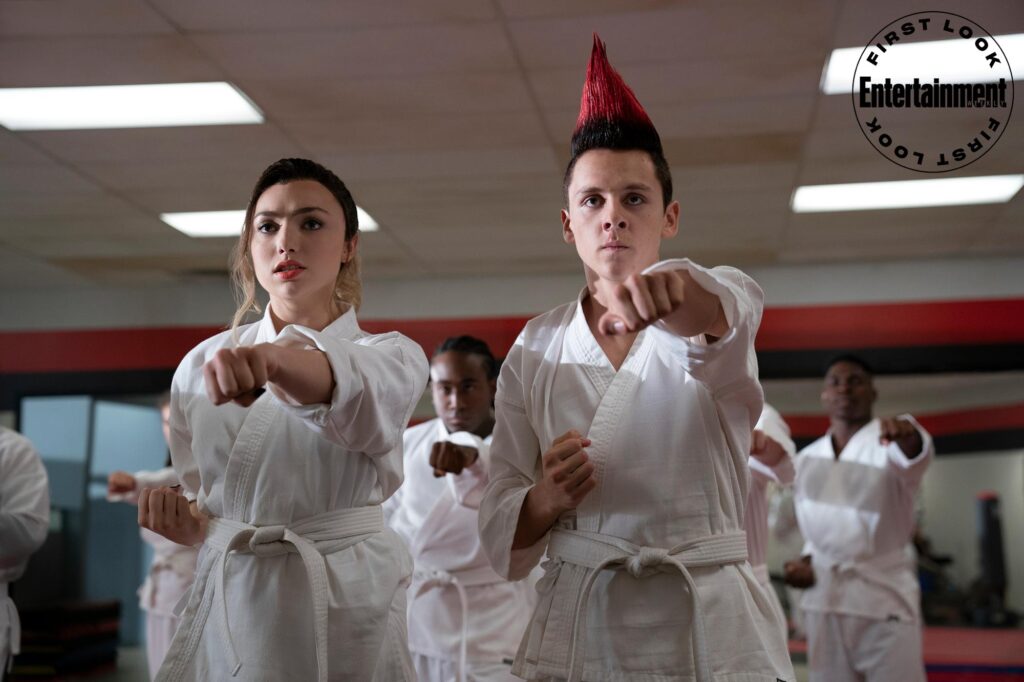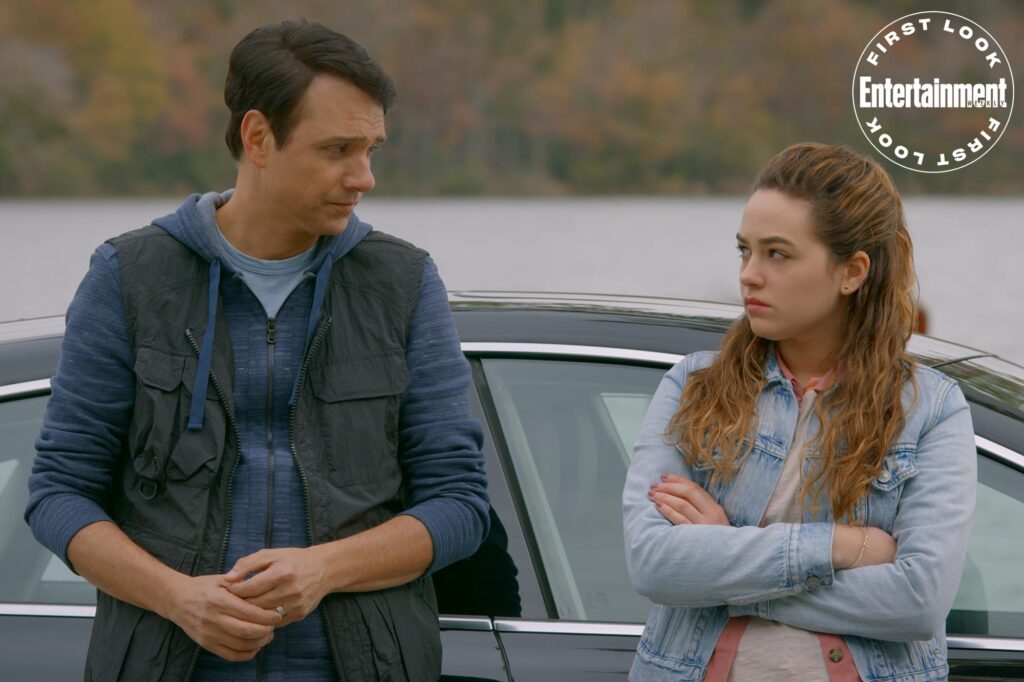 Season 2 ended on a shocking cliffhanger.  The two Dojos went head to head in the halls of the school and a major character ended up in the hospital  because of it.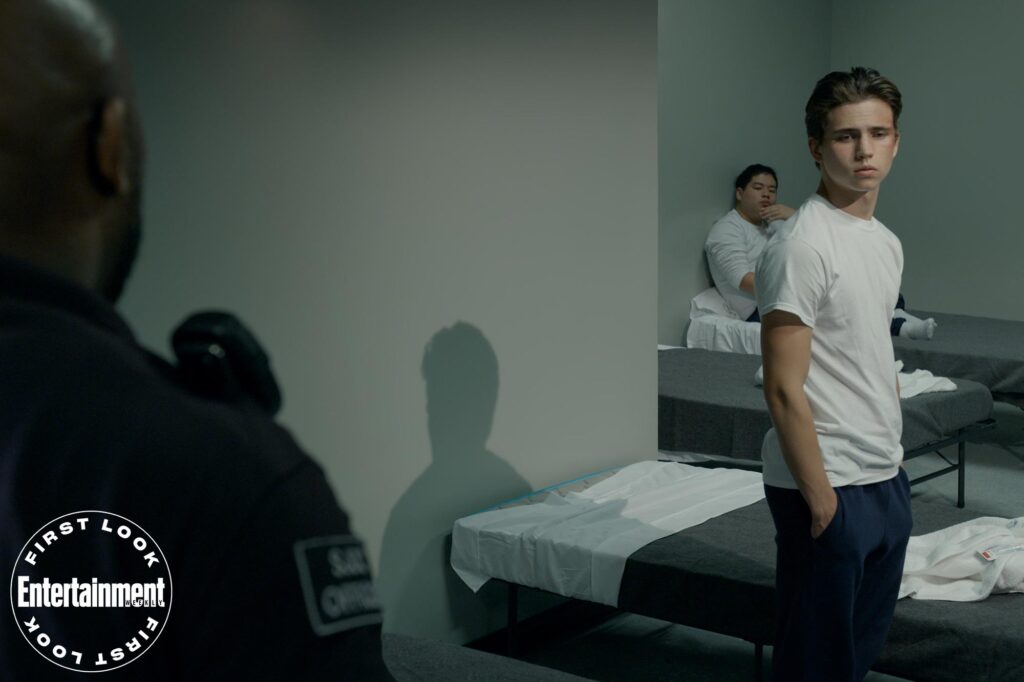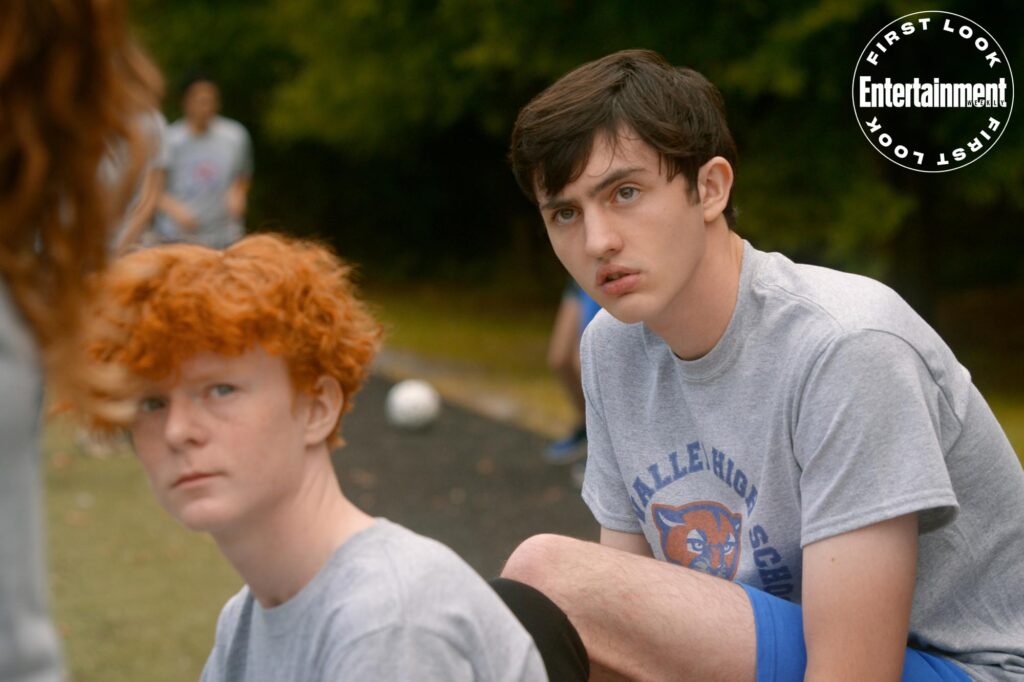 John Kreese has now taken over leading Cobra Kai.  Daniel is in emotional shambles.  Johnny is heartbroken about what has happen.  What will happen in Season 3?  I cannot wait to find out.
(Via EW)
Stay Geeky if you Strike first or not!