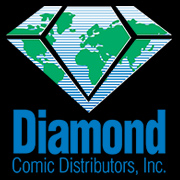 Earlier today Diamond Distributors, the exclusive delivery company for most of the comics world, including DC and Marvel Comics, announced they would no longer accept any products at their warehouses until further notice as noted by Bleeding Cool News here.
Now Bleeding Cool has posted that Transcontinental Printing, the Canadian printer that DC uses as well as others, will be shutting down their facility for three weeks as Quebec and Ontario close all non-essential businesses to help stop the spread of COVID-19.
Diamond has stated that they will deliver what they currently have on schedule and that your local store can sell those comics as soon as they get them instead of having to wait for Wednesday, although delivery may not happen on time either.
Looks like we may be in for a long dry spell in the comics world.
With summer coming and some new "events" ramping up for a late summer/early fall start, this may throw a whole lot of water on those plans.