So things have been rather quiet on the Fan Film front concerning the Star trek fan film Axanar, but that all changed this past week. Alec Peters, executive producer of the fan film, Owner of Ares Studios where the sets are stored came out with a series of announcements which excited both Axanar faithful and donors to the Studio's Patreon account.
It all started about 2 weeks ago, with the construction(putting together) of Captain Garth's quarters. The Captain's Quarters which had been sitting on a pallet since the cross country move from CA to GA, was FINALLY reassembled on April 14th.
All set photos courtesy of https://axanarproductions.com/
Alec Peters, Construction Guru Dana Wagner, Dale Simpson, Axanar YouTube producer John Strekkis and Guest Chris Wueve assembled the set. The set pieces were not marked, making assembly more difficult.  Once the set is fully repainted and decorated it will be available for fan films and students to use.
Axanar Confidential which is a weekly live video chat for both donors and Axanar supporters(every monday at 9pm) made a couple of MAJOR ANNOUNCEMENTS Yesterday(5/20/19). First was the announcement that Fan Film Factor Owner/Blogger Jonathan Lane(great blog for the Trek fan film community, and a heck of a nice guy) is going to be shooting "a fan film of a fan film".  Johnathan has come up his very own Axanar Fan Film.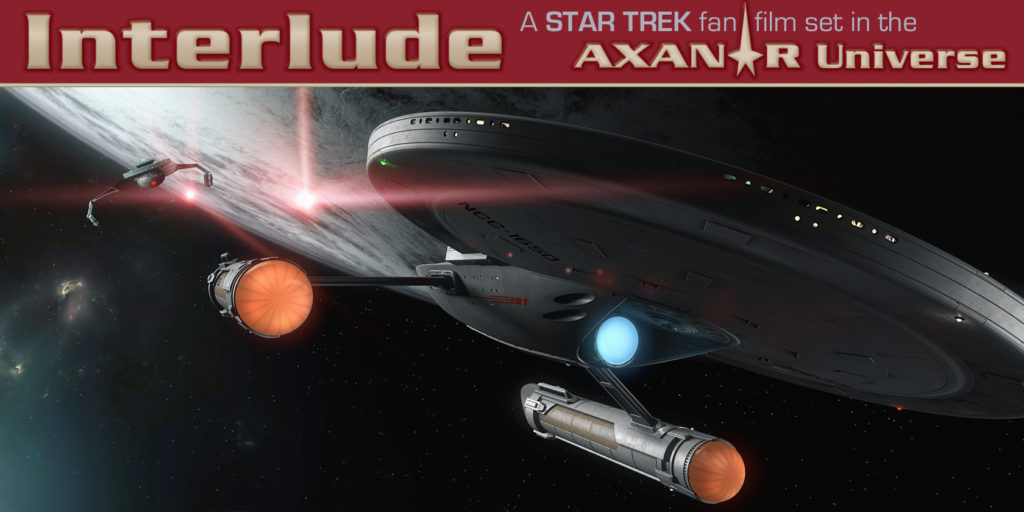 Jonathan's film will pick up right where Prelude to Axanar ended, with the introduction of the Klingon D7 cruisers. Jonathan, while being amazing at a lot of things(including a father to his son Jaden) is NOT a director, he realizes this "shortcoming" and enlisted the aid of 2 people in the Trek fan film community who have a lot of experience in directing and producing, Joshua Irwin and Victoria Fox. Joshua understands the technical side of things and Victoria understands the "character" side of things.  Josh and Victoria have already completed 2 fan films, Ghost Ship, a 2 part film that is Star Trek meets The Walking Dead, and Avalon Lost. They are currently crowdfunding for a 3rd fan film entitled Demons:A Star Trek Fan film. The Avalon Universe is an alternate universe which allows Josh and Victoria some creative freedom within Trek Cannon.

Here is the address for the crowdfunding for the latest film.
https://www.indiegogo.com/projects/demons-a-star-trek-fan-film–2?fbclid=IwAR0SniepJf_1QnMR87xiTvBVftMQnm56p2lx4xgAFkPMCvCjXrFln8Yuet0#/
Jonathan will be filming Interlude the last weekend in September at both Ares Studios and at Neutral Zone Studios located in Kingsland, GA and run by Ray Tessi.
Axanar will be filming on both the east and west coasts, the first weekend of October is the "east coast"/Starfleet character shoot. This means actors such as J.G. Hertzler will be down in GA to shoot on the bridge set for 2 days. In December the filming will shift to Los Angeles, CA for additional shooting, and location shooting(this is where all the characters that need makeup will do their filming).  If everything goes according to schedule Axanar is planning on a Red Carpet Premier at San Diego Comic Con 2020.
Next Monday at 9pm on Axanar Confidential there will be a new character announcement.
Now with all this positive buzz in and around the Axanar Universe, Ares Studio's Patreon campaign has hit new highs in both Donors and monthly earnings. There are now 232 Donors pledging $2203 per month.  If any readers want to join the campaign and donate, you can do so at the Following Web Address:
https://www.patreon.com/aresstudios