Tomorrow will be a full day at Heroes for Kids Comic Con.  As I mentioned yesterday, they have several amazing guests.  There are KOOL guests that we didn't even high light.
I wanted to pass along the schedule for this amazing event. Below is the schedule as listed on their Facebook page.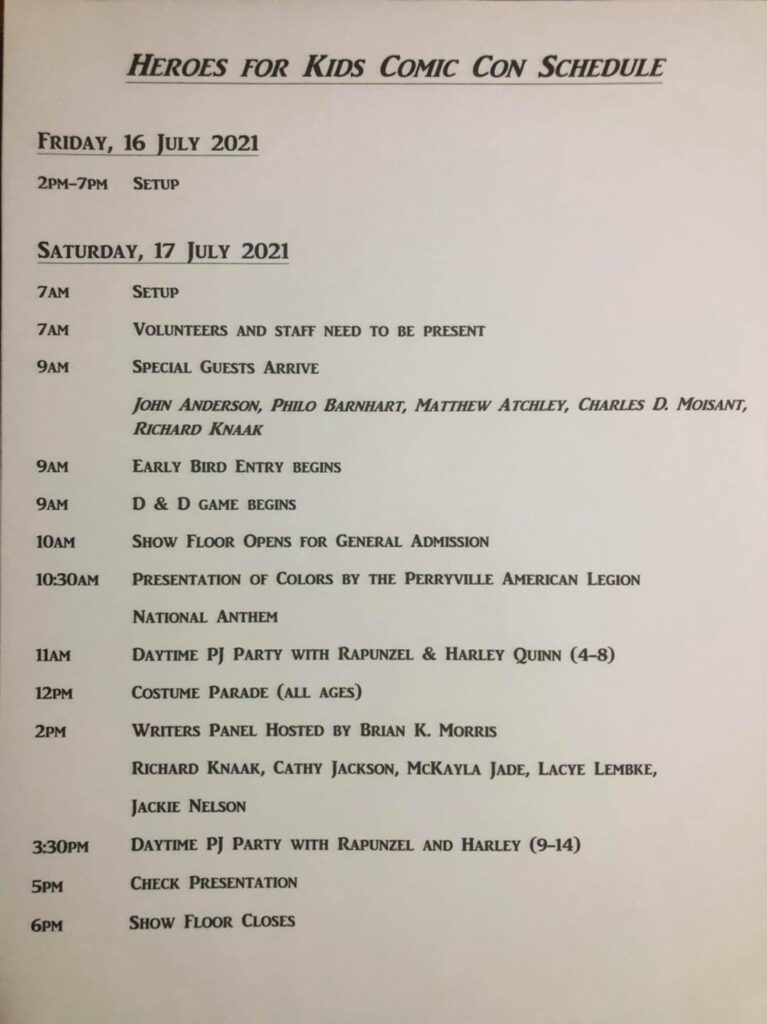 Here are a few times to remember for Tomorrow. If you have Early Bird tickets, the doors open at 9 am.  The D&D room does start gaming at 9 am so grab your Doritos and Mountain Dew (or Dr Pepper in my case) along with the dice bags.  If you are general admission, the doors open for the general floor at 10 am. There are events like the PJ party and panels that you won't want to miss.  Remember the show floor does close at 6 pm.
If you can, come out to Heroes for Kids Comic Con is this Saturday for the fun and meet awesome guests.  This Convention will be held at Perry Park Center, 800 City Park Ln, Perryville, MO. Admission is only $5 at the door. That is a bargain and proceeds go to charity.
Stay Geeky