NASA has successfully landed the Perseverance Rover on Mars.  This was a 300 Million Mile Journey from Earth to Mars.  It successfully touched down on Mars 3:55 p.m. EST today.  The parachutes helped the Perseverance Rover land without incident.  It is already broadcasting information.
The primary mission of is to seek signs of past life on Mars.  It will be looking for all signs as human colonists missions are planned for Mars.  This should help determine what could help and what could hinder a Mars Colony.
Below is a KOOL image of the landing of Perseverance Rover.  There is a tweet from the Perseverance Rover.  There is also video from NASA with the landing.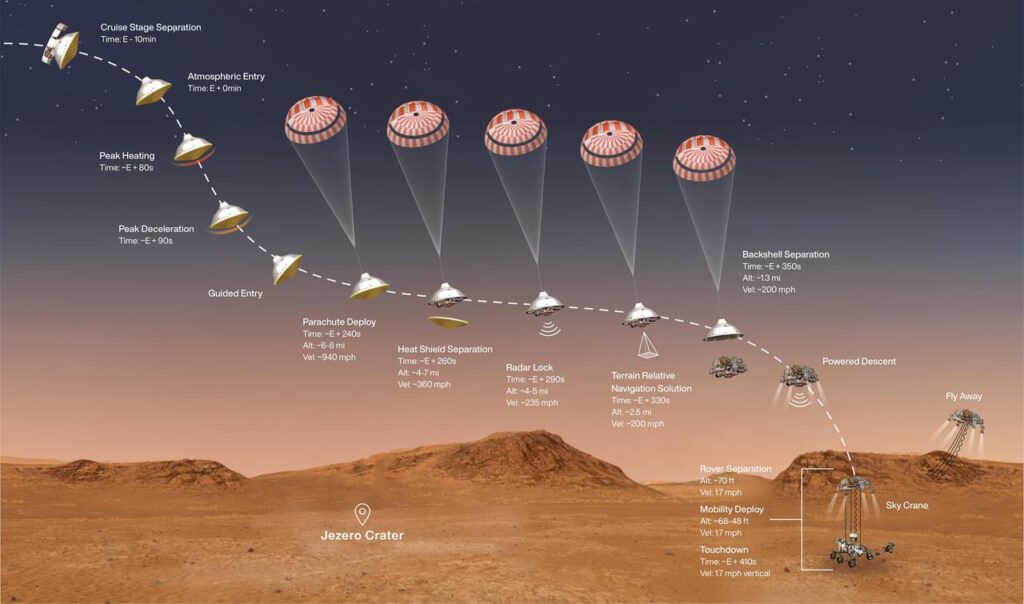 I'm safe on Mars. Perseverance will get you anywhere.

— NASA's Perseverance Mars Rover (@NASAPersevere) February 18, 2021
(Via USA Today)
Stay Geeky!