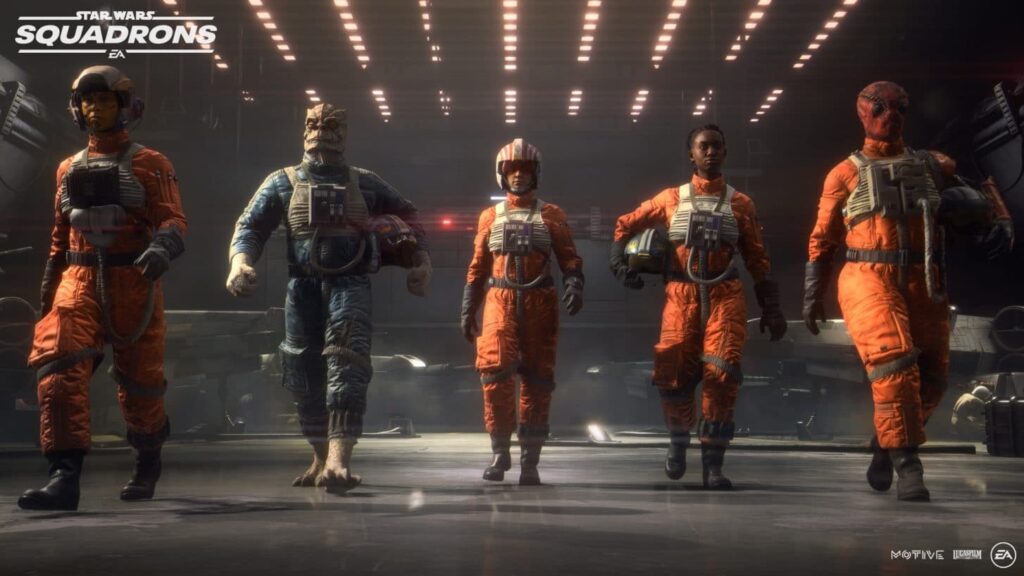 EA Star Wars (I had no idea there was a separate EA section just for Star Wars games) has released the first trailer for their upcoming game, Star Wars: Squadrons.

If you ever wanted to fly an X-Wing or TIE Fighter, this is your chance. You can fly as a first person shooter game or go 5 Versus 5 Multiplayer. You can dog fight against your friends or even your enemies.

Star Wars: Squadrons is set for release on October 2nd, 2020. It will be available for PlayStation 4, Xbox One, Origin PC, Steam, Epic Games Store, and Virtual Reality (VR) on PlayStation 4 and PC with cross-play support! I would assume it will be available with Playstation 5 when it is released.
It does have some feel to the 90s X-Wing and TIE Fighter games for the PC that I loved but the graphics and play are so much better. I have always wanted to be a pilot in the Rebellion.
Stay Geeky!